Any sports event worldwide has elements "marketers" that give life and substance to the event. Since the middle of last century , we can not imagine a World Cup or a FIFA edition of the Olympic Games without the presence of an official logo, a pet , or a hymn. Less than a month beginning sports contests in the British capital, the Olympic Organizing Committee for the Olympic Games unveiled what will be the anthem of London 2012 . This is the song "Survival" (Survival) composed especially for the British trio Muse .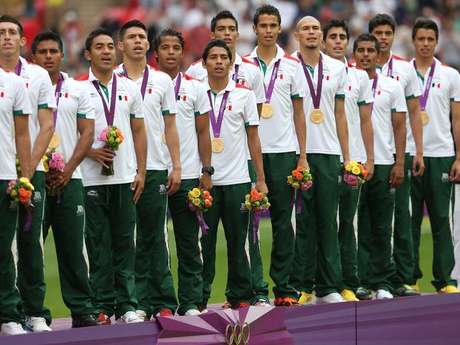 "Survival" is one of the five official songs of London 2012 and its main theme in his lyrics conviction and determination. This song is heard very often during the Olympics as members of the organizing committee of the games already reported that the pass as athletes enter the Olympic stadium and will also be placed on the speakers while delivering medals in the podiums specially designed for London 2012. the single from British group will become the main issue to be put to air broadcasters to acquire the broadcasting rights.
Soundtrack Games
The organizing Olympic Committee London 2012 decided that during the dispute of the Olympic Games ( July 27 to August 12 ) has a series of concerts in the British capital to provide a different offer to tourists make their mark in London.
Among the artists who will be present on the soundtrack of London 2012, called " Rock The Games " are Elton John and Pnau Australian (who will act for the London public on July 16). It will also be included in this repertoire Delphic, who will perform on July 23. One of the most anticipated bands will play the Chemical Brothers on July 30 and Dizzee Rascal will do the same on August 6.
Last but not least, the Olympics organizers have prepared a library of songs that contain different themes and will be issued in the different disciplines of London 2012
It was also confirmed in recent hours that former Beatle Paul McCartney will perform the song Hey Jude to terminate the opening ceremony of the Olympic Games.
All these musical deployments will be part of a strategy developed by the British organizers to attract more tourists to the city of London. The aim is that tourists stay in London and do not leave the British capital once the dispute culminates an Olympic discipline.